A New Era with KXRIUKI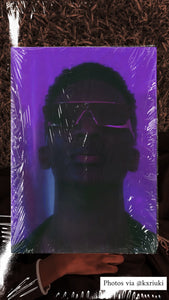 KXRIUKI just recently dropped a 4-track EP titled Newera. Through his entire EP, we feel his energy come to life in ways that we may never have thought of before. 
The first track on his project, Newera., definitely lives up to its name. KXRIUKI has a gift of making all the listeners feel like we are really in a new era after all. Portraying increased intelligence with every single song that plays, he is a pro when it comes to piecing music together and creating unique art that no one has truly ever heard of before. In this first track, he gives us colorful and eccentric sounds. Becuse of this, we are able to enter in what sounds like a jungle, making our way through the few yet extremely interesting lyrics.
If you listen to "ENVYME//stolenmoments." carefully, we can all hear the impactful lyrics on top of the intriguing beats as he gives off an intoxicating vibe. He once again succeeds in making us feel like we have entered a different timezone. If we close our eyes, it seems as if we are floating in the sky and heading towards the future. KXRIUKI was successful in choosing futuristic sounds with jazz-filled instrumentals in this project, blending both the past and the future. 
Overall, KXRIUKI's uniqueness comes into play throughout his project, undoubtedly leaving us all to believe in the great impact that he will have in the music industry. 
Listen to NEWERA here. 
Written by: Margaritë Camaj