Ben Beal Reminds Us of Saturday Mornings On Cartoons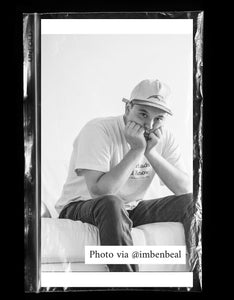 Ben Beal & Elijah Who come together to deliver some substance-filled music on their new project Cartoons. Through powerful and interesting lyrics, they get introspective, sharing their music with the world.
The cover art is very intriguing, as we see someone staring at a blank TV screen while surrounded with color. This is perfectly depicted in the tracks, as these two artists dig deep inside of their minds to convey their emotions. Opening up the project with
Cartoons
, we hear their raw emotions spill through the music, explaining how quickly time passes by while they are creating in their room, trying the world the gems they make.
Indecisive
with
Hadji Gaviota
is also another definite hit. The sounds are definitely different, as the light yet chimy beats capture our attention. The back and forth between these two artists demonstrates wonderful chemistry. Closing off the project with
Brooklyn
, featuring
Cole Bauer
, the real instrument sounds create a distinct vibe, taking us back to old school NY. Play this project and get lost in their world. 
Listen to Cartoons here