Dende Births A Labor of Love with Pregnancy Pack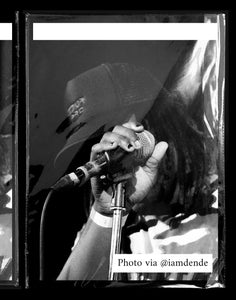 Dende is on a roll when it comes to dropping music. He just dropped his beautiful new EP Pregnancy Pack.
With incredible production from Billy Blunt, all 6 of these tracks exude R&B/SOUL. Every single song is better than the previous. You just can't pick a favorite no matter what. As we listen to each and every song, we experience Dende's range of talent. Being extremely talented, he is able to effortlessly rap and then turn around and give us all chills with his voice, singing love songs. Opening this project with Cheri, featuring the ever so talented Lilly Aviana, we experience two voices that compliment each other perfectly: a woman and a man angel. In the 5th song, On The Low, we experience Bairi and Dende coming together to softly sing to our spirit, creating a euphoric vibe. Closing this project off with Thinkin Bout Me, Dende and Cam Hayden also come together to give us the perfect energy, creating an environment with powerful words and soothing voices that make us want to leave whoever isn't treating us right. Pregnancy Pack is undeniably a project that you want to play on any late night.
Listen to Pregnancy Pack here