DID I Imagine by Alex Banin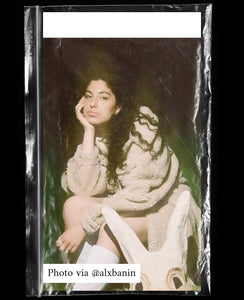 Alex Banin
 gives us a different kind of vibe. Her exquisite voice automatically reels us in.
Her new EP, DID I Imagine, gives us a unique feeling. Her voice is chilling and extremely soothing while she is magically able to trigger our emotions as she utters every syllable with such precision. 
Her words are definitely poetry, making us feel whatever is in her soul as she reveals it through all of the songs on her project. Starting off the EP with
Closure
, she gives us a a calm, smooth delivery as the eccentric beats give this song extra flavor, perfectly blending together. Ending the EP with
Brooklyn
, we experience a sweet love story through a fantasy that Alex exposes us to. Taking everyone to NY, it feels as if we are just walking with her on the street as she serenades us with a love story. Turn up some Alex Banin and get in tune with your feelings throughout the night. 
Listen to DID I Imagine here 
Written by: Margaritë Camaj