Latrell James Takes Us Under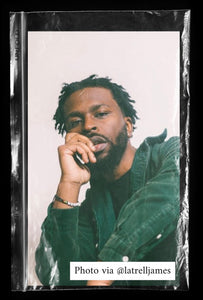 Want to feel liberated? Then, you should listen to Latrell James' new EP called

 

Under. There is something incredibly unique about this artist. He just has the ability to make you feel free through his music. 
Latrell James is undeniably a breath of fresh air in today's Hip-Hop scene. His cover art is extremely indicative of what one will hear in his 6-track EP. With his arms wide open on a car in the middle of a forest, we witness him get a sense of freedom of his soul. In turn, he does the same to us. Opening up the EP with Run Forrest is a manifestation of this feeling in and of itself. The wordplay and rhyming throughout every single track is exceptional, especially in Run Forrest, No Law, and Spoiled Millennial. Incorporating an impeccable flow and delivery, the speed at which he raps doesn't take away from the conscious rap aspect either. He has no problem opening our minds and getting us to think and that's what is really beautiful about his style. We can literally feel his passion with every single word that he utters. Slowing the tempo down in When, we get to take a breath and just vibe with him as we feel his energy slowly, but powerfully leave the speakers. I got lost, in a good way, as soon as I put his EP on. I have no doubt that you will too. 
 Listen to Under here
Written by: Margaritë Camaj