Marlon Craft Keeps Elevating with His Latest Project, "Space"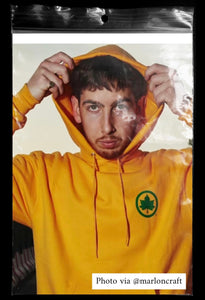 If you've never heard of Marlon Craft, you're missing out. Go search for his new project Space and make sure you listen carefully to every single word if you want to pick up many gems.
It is not only the lyricism, flow, and delivery that makes this project special. Marlon Craft opens up his heart and soul and spills vulnerability with every poetic word that he utters. An example is in the first track that he opens up with called Can't Call It, where he says "My therapist said I have trauma." It is clear that he has opened his third eye a long time ago and is not afraid to show it. He shows what it is really like to be human and connect with everyone around him. Every single track shows that he has an enormous amount of depth and it is displayed through the intense wordplay. His soul has been through real pain and it shows. That is why he will undeniably be blessed. Read these words: "I wish I can cry, but y'all made me a man...I just want someone to say I see you and mean it, is that too intensive?" How can't these words move you? They definitely will as long as you're in tune. Make sure you press play and continue finding the genius in his lyrics. 
Listen to Space here.