Nate Joël's Kids At Heart Is A Gift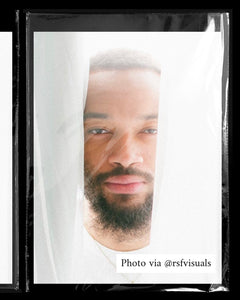 Nate Joël releases the perfect project, KIDS AT HEART, produced by J.U.S.T.I.C.E. League. For a total of 5 songs, give us 15 minutes of pure authenticity, Nate shows us numerous sides of himself.
Starting off with GIFT FROM GOD, Nate explains how he uses his gifts to spread the messages he holds within...to the world. This specific line was gravitating: "I can't let them tell the story for me...this is history." Nate lets us know that he is here to tell his story the way that he wants, and he does so beautifully. He undeniably has a gift for rapping. The next track, CALL ME WHEN YOU NEED ME, shows the listeners yet another side of Nate, as we hear his soothing voice enter our hearts while he serenades us. This is the perfect song to play on a nice Fall night while driving side by side with the girl or man of your dreams. This track once again, only shows Nate's versatility. On GUILT and RIGHT DIRECTION, we once again witness Nate's impeccable flow, as he mixes poetic lines with a certain swag that is hard to miss! All of these elements mixed with fiery production from the legendary J.U.S.T.I.C.E. League makes it extremely hard to not have this project on repeat.
The Official "GUILT" music video is out now. 
Listen to Kids At Heart
here
Written by: Margaritë Camaj