Nathi Shines on Still Down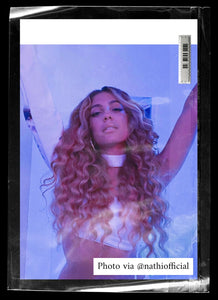 Nathi releases an intriguing track and video titled Still Down.
Here, you will see how in tune this artist is with her soul, displaying it through her music. Nathi is an amazingly talented artist to say the least. You will definitely want to turn on some Nathi and hear some angelic music. Her soothing voice and her choreography is captivating, as the white tones, including her outfit, are mesmerizing. This alluring track completely captures our attention as her voice exudes a sensual yet strong power that leaves the screen. Through songwriting, her poetic words are reflective as she sings some deeply felt R&B tunes. Throwing us back to the 90's while also keeping a modern mix throughout the song is memorable as the sounds create the perfect background, especially the guitar strings that she strikes while singing. You won't want to skip over this.
Listen to Still Down here 
Written by: Margaritë Camaj