Paris Price & Dende Drop Off Love Jones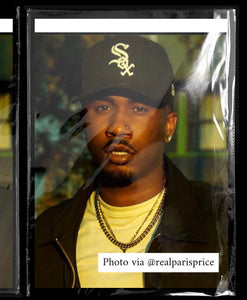 Paris Price and Dende come together again to make a hit. Dropping Love Jones, they both give us an incomparable feeling, especially when it comes to choices in relationships.
If you're ready to really feel something strong, put this song on and press play. The way that Paris and Dende express love in this song makes it the perfect track for us to play on a late night. Dende and Paris Price let their emotions flow through music as they both perfectly demonstrate beautiful lyrics that tug at our soul, quickly putting us in our feelings. The words are pure poetry, painting pictures of love in many different ways. Their voices are impactful together to say the least, as their tone makes their way through the speakers. We feel like we're being thrown back into the 90's while still remaining in 2021. The beat that they chose couldn't have been a better fit. After listening to Love Jones, we already can't wait for more music from these two artists.
Listen to Love Jones here