Ro Marsalis Has Us Floating With Space(S)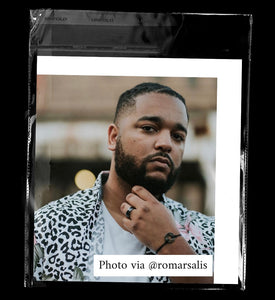 Want to hear some good music? If so, turn on some Ro Marsalis. His new project Space(S) is undeniably fulfilling.
Opening up the project with
Space (Intro)
, we automatically enter a new dimension. The sounds get us ready for what
Space(S)
has to offer, creating a euphoric atmosphere right away. Here, we can get away from this world and enter another element. Focusing heavily on the messages in the music, Ro Marsalis touches on mental health issues and digs deep into his emotions. In
Uncomfortable
, Ro Marsalis shows us his impeccable lyrical skill. The poetic words mixed with the powerful sounds, which features the multi-talented
Gold Haze
, give us a taste of the energy he's exuding. If you keep listening, you'll come across
 IDK
, which will leave you in awe.
Greo
has so much talent that you will be left in awe. Both of their voices combined together only creates a magnetic aura that keeps gravitating us closer to the artist. Another track that really stuck out was
Hurt People
, featuring 
Ausar
. The raw emotions that are present in this track really tugs our heart strings. One thing is for sure: you will appreciate the vulnerability that is present throughout this project.